Veterinarian Animal Hospital | Bellevue Crossroads Vet Bellevue WA

Dr. Bruce Singbeil, DVM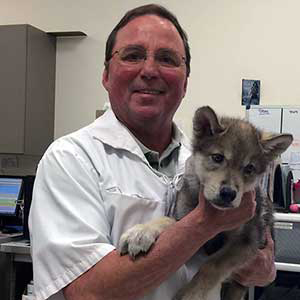 Veterinarian
info@bellevuecrossroadsvet.com
Dr. Bruce Singbeil, DVM
Dr. Singbeil began his veterinarian career in 1991 after graduating from the Washington State University Veterinary Program, and then after completed a two-year residency for Avian-Medicine and Poultry at the University of California-Davis.
He was the owner and head veterinarian at the former Bellevue Center of Veterinary Medicine beginning in 2003. Subsequently, Dr. Bruce opened Crossroads Vet; a brand new facility with a better location for our patients and their families.
Member of Association of Avian Vets (AAV)
Member of American Veterinary Medical Assoc. (AVMA)
Member of Washington State Veterinary Medicine Assoc. (WSVMA)
Member of Northwest Assoc. of Avian and Exotic Vets (NAAEV)
We see all types of pets in our practice including birds, cats, dogs, rabbits, reptiles-just ask!